The Official Sleep + Wellness Partner of the 2019
Birmingham Home Show



Sleep Number is redefining the future of sleep and shaping the future of health and wellness. Discover smart, effortless sleep with the new Sleep Number 360 smart bed. To experience a better quality of sleep, visit Sleep Number www.sleepnumber.com
See us in booth #423

The Official Massage Chair Sponsor of the 2019
Birmingham Home Show


In today's culture, we place more emphasis on our wellness than ever before. After all, a higher level of overall well-being leads to a higher quality of life, which better equips us to conquer our limitations and enjoy doing the things we love most. At Infinity, we aim to help people of all lifestyles do just that by designing our chairs with the latest technology in the industry, including adjustable 3D massage and modern conveniences like Bluetooth® and mobile app compatibility. Elevate your wellness and live your best life with Infinity Massage Chairs. www.infinitymassagechairs.com

See us in booth #515
The Official Window Company of the 2019
Birmingham Home Show




Visit our website here and see us in booth #101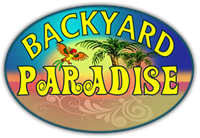 When it comes to bringing paradise home to you, the people at Backyard Paradise are the experts. We know that in order for any landscape project to be the low maintenance, natural retreat you've been dreaming of, it has to be constructed properly. We'll work with you through the design process to create your vision in your yard. We'll take your needs and use our experience and expertise to combine form with function and turn your dream into your reality.
See us in booth #1236

Hampton Cove Wedding Plantation provides an elegant wedding ceremony location and reception hall minutes from Huntsville. Our renovated barn is the perfect reception venue for your wedding day with modern amenities, string lights and chandeliers. Shady Grove, the outdoor ceremony site is located down a winding path, beneath the towering trees. Also included is the Hay Barn that serves as a perfect back-up location in case of rain. North Alabama's Best Barn Wedding Venue. Visit our website here!
See us in booth #643.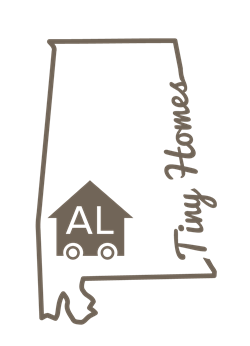 AL Tiny Homes is a local Mount Olive construction company, designing and building tiny homes for residents in the area and all throughout the United States. For over 20 years, our lead professional James Brewer has completed countless construction projects around the area – from ground-up builds to restoration projects. James has become an integral part of the local community, becoming one of the most trusted and well-known builders in the area.

Come View our Tiny Home at the show! Booth 739.

Rban Interiors gets its name from our love of the metropolitan area. Our founder, Heather Snyder, lives in a condo in downtown Birmingham. We are a design boutique geared for urban or suburban lifestyle. We specialize in home design for the busy professional. We currently serve Birmingham and the surrounding areas.

Rban Interiors design aesthetic can be summed up as classic, bold, modern, and inviting. Our design style is a mix of modern and traditional eliminates. We strive to incorporate family heirlooms with a new twist to give a unique style to each space. Each home should tell the story of the person who lives there. This is why we try to make each home as unique as our clients.
See our vignette outside the main entrance, and visit us in booth 542!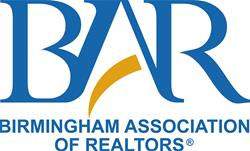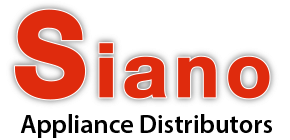 Cox Pools Service Inc. is a full service swimming pool company. We specialize in concrete commercial pools, residential concrete and fiberglass pools, as well as pool service and maintenance. We also are very capable to do minor or extensive renovations to pools and spas. See us in
booth #840.